The Escuela Cantabra de Surf QUIKSILVER & ROXY was created in 1991 and is among the best surf schools in Europe. First surf school in Spain, with more than 27 years of experience. One of the most recognized and prestigious schools in Europe. Driven by surfers, who love surfing.
We are located in front of the beach of Somo, Cantabria. First reservation of the surf in Spain and one of the meccas of the national surf, that counts on good waves for all levels throughout the year. Just 20mins from Santander, very well connected by boat and road. Come and meet us and enjoy a magical place where to spend unforgettable holidays.
Learn to surf, or improve your surfing, with the most qualified, experienced and safe instructors. Surf lessons for all ages and levels. Guaranteed fun. Surf school recognized by the Spanish surf federation. Surf with us and come and meet us … You will spend unforgettable moments full of action and strong emotions. "LEARN WITH THE BEST"
SURF CAMP ROXY MINORS
COMPLETE
850€
SURF CLASS
ALL INCLUDED
30€
SURF CAMP KIDS
COMPLETE
680€
SURF CAMP ROXY MINORS
COMPLETE
850€
SURF CLASS
ALL INCLUDED
30€
SURF CAMP KIDS
COMPLETE
680€
"Discover the magic of surfing with Surf School Nº1 in Spain"
First surf school in Spain
More than 27 years of experience and professionalism
Titled and experienced monitors
Quality methodology with shorter student / instructor ratios
Small groups separated by ages and levels
Surf lessons for all ages, from 5 years ... the limit you put
All levels: Learning, improvement and competition
Special discounts for large groups, schools ...
Learn to surf in a fast, easy, safe and fun way
Surf for children, adults, groups, families, couples ...
Local atmosphere driven by local surfers
Rental of the best equipment and facilities on the beach
Surf lessons in Spanish, English, French and Italian
"Everyone should try surfing at least once in their life, it will be an experience they will never forget"
David "Capi" García
Director and Founder of Escuela Cantabra de Surf since 1991

Are you thinking about escaping to surf in Cantabria? Be the first one to know the conditions of the sea, know what is the best tide point of the day, how is the wind, the conditions and save time and energy. Enter the WebCam Playa de Somo-Loredo .
The Escuela Cantabra de Surf brings you the waves of your favorite surfspot to your home, so you can make the right decision and enjoy good surfing.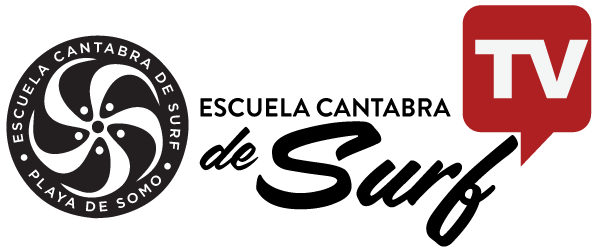 Enjoy the TV Channel Escuela Cantabra de Surf where you will find the latest videos of the school, tutorials, trips, events, surf camps, classes, recommendations to learn to surf, prepare and take care of surfing material …
Escuela Cantabra de Surf Quiksilver & Roxy
Surf School Nº1 in Spain

EXPERIENCE & PROFESSIONALS
Directed since 1991 by David Garcia "Capi" Champion of Spain and Cantabria of surf.
More than 27 years of experience and professionalism endorse a school with an innovative methodology and quality. Instructors who will teach you the magic of surfing from day one.

QUALITY SURFING CLASSES
Learn to surf or improve your surfing in a fast, easy, safe and fun way.
Surf lessons for all ages and levels. Small groups and always homogeneously separated. The best instructors.
Fun guaranteed from the first day.

SOMO SURF SCHOOL
Open all year. Extensive facilities on the beach of Somo. We have showers and locker rooms.
Biggest offer available. Surf, Bodyboard, Stand Up Paddle (SUP) and Skate classes.
Rental and sale of material.
Surf School / Surf Camp / Surf House / Surf Shop.

SURF FOR ALL
We prepare your surf course or surf camp to measure. Individual surfing classes, large groups, colleges, universities, stag / hen parties, Team Building, sports associations, etc.
All ages and levels. From 5 years. "The limit … you put it YOU"
CHILDREN / ADULTS / GROUP / PRIVADAS / SURF CAMPS / FAMILIES / COUPLES …
Special discounts for large groups.

THE BEST SURF MATERIAL
In our surf lessons is ALL INCLUSIVE. All you need to bring is desire to have fun and good energy, we put ALL the rest.
We have the best surfing material. QUIKSILVER & ROXY wetsuits. More than 300 surfboards for all levels; Test Center, rent and sale of surfing material, in our powerful Surf Shop, with the latest technical material, under the advice of professionals and with extensive experience.

ONE LOVE SURFING
Since its creation in 1991, the Escuela Cantabra de Surf has been involved with the promotion of the base sport, carrying out different actions and events during all these years, enhancing surfing and sliding sports through championships, special Surf Camps, surf festivals, Skate, Sup, Longskate and music, among others, promoting the values ??of sport, health, supporting young talents, getting involved and promoting their sector within their borders and in all corners of the world, through different social actions.
Blog Escuela Cántabra de Surf
Hai mai surfato a Somo? Somo è una delle migliori opzioni che esistono quando si sceglie un luogo per imparare a navigare. La spiaggia di Somo, con i suoi oltre 4 km di estensione che raggiunge i 7 km di sabbia quando si unisce alla spiaggia di Loredo. Con...
In questo momento di comunicazione e in modi molto semplici per pianificare viaggi o, almeno, permetterci di cercare milioni di fotografie e video di luoghi che ci erano lontani e strani, il mondo ci offre autentici paradisi per il surf, spiagge da sogno e...
Winter Sessions è il nuovo video di nostro fratello Nachete Garcia, della surfteam Escuela Cantabra de Surf, che riunisce alcune sessioni di surf in diversi punti in Africa, Hawaii, Porto Rico, Brasile e Perù.
ESCUELA CÁNTABRA DE SURF QUIKSILVER & ROXY
SPAIN´S Nº1 SURF SCHOOL- #TheOriginal