Welcome to the Skate Courses of Escuela Cantabra de Skate.
Lessons of SKATE – LONGSKATE – CARVER for all ages and levels. Learn to skate at the skatepark of Somo, with total safety and fun.
Skate lessons for Beginners – Advanced – Competition
"Skateboarding is a form of art, life and sport" Tony Hawk skateboarding legend
"SURF THE CONCRETE WITH US. GUARANTEED FUN"
Why Escuela Cantabra de Skate?
Skate for Kids & Adults
Skate classes for children and adults. The skateboarding doesn't understand age and from Escuela Cantabra de Skate we teach you basic skateboard tricks for beginners and all levels. We also teach to improve and correct your style and technique.
Somo Skate Park
The Skate Park of Somo is located 100 meters from the school and walk to beach in Somo. An idyllic place for practice and learning of skateboarding, where you can breathe surfing on their ramps, with modules for all levels and ages. During the year there are numerous Skate Championships, among them the Festival Escuela Cantabra de Surf, Skate and music.
Skate Shop/ Facilities
The Escuela Cantabra de Skate has Skate shop, extensive facilities, changing rooms, showers, and everything you need to enjoy the skate at the top from the beginning and with total security.
Skate Camp y Surf House Somo
Skate school has its own Skate Camp as accommodation facility for all of its students, with a capacity of more than 60 people in the village of Somo, where we made our summer camps. Also have a Surf House in Somo, with more than 30 seats and Surf Cabins, where we do our Skate clinics.
If you have any questions and want our advice, or want to close your reservation please contact us, we will be happy to help / advise you.
Objectives
-Introduction to the Skate: combine the theoretical classes with practice. We teach techniques, style, flow between maneuvers, tricks and safety standards.
-History of the Skate. Who were the first skaters; It is skateboarding; the respect and camaraderie with the rest of skaters. Skate as sport, culture and way of life.
-Learning to skate from the basics: placement in the table, impulse, basic, technical, style…
-We will look more into the world of skateboarding; We will correct errors, we depuraremos techniques and styles. Practical classes taught by professionals.
-All students will be supervised by qualified instructors who will be supporting them constantly. Video-correcciones and consistent explanations of all the doubts that may be emerging during the session.
-The last day we will use to review and recall all covered during the course. We'll do games. We will answer questions; We will advise and especially surfearemos the asphalt to show everything I learned during the course.
-We will deliver a diploma as I remember at the end of the course.
-To be an activity that takes place mostly outdoors; whenever the weather conditions allow us to develop the activity, we will focus on the theoretical classes with the support of videos made by the school and we will be covering topics that are purely theoretical and critical to be subsequently developed into the Skate Park.
Main Objectives
-We teach skateboarding and everything about the world of skate, so then our students can skate independently.
-We teach to understand the culture of skateboarding, fostering Fellowship and respecting the environment that surrounds us and nature.
-We teach to understand the culture, history, philosophy and the rules of the skate, so that our students respect the rest of the skaters.
-We teach all the safety rules, to enjoy from the beginning at the top, but with confidence.
-We teach all about the techniques of skate and the importance of having their own style.
-The difficulty varies from one Skate Parks to others… and we teach techniques to face sessions in different Skate Parks, involving greater complexity, to be able to skate around the world with guarantees.
-Teach stretching, warmups and breath to face sessions.
-Dynamic and fun classes.
-For the most advanced and those who already know skating, we adjust to your level, to start to make progress; explaining new maneuvers and correcting faults, at the same time that debugged technique.
-We separate the groups by age and by homogeneous levels, so you patinaras and learn with people of your same level and age.
-All under the supervision and continuous advice from more experienced teachers. Connoisseurs of the Skate Park of Somo, with many years of experience skating, who live and love what they do and will transmit you the love of skateboarding since the day1. Also international lecturers.
-Come and meet us, you will enjoy from the start with our classes… and with TOTAL security
Prices Longskate-Skate-Carver Lessons
Skate Lesson
1. Skate class.

1h 30 min duration.

Small groups separated by ages and levels.

Everything included!
2 Skate Lessons
2 kinds of skate from 1h 30 mins in duration.

3h in total.

Small groups separated by ages and levels.

Everything included!
5 Skate Lessons
5 kinds of skate from 1h 30 mins in duration.

7h 30 mins in total.

Small groups separated by ages and levels.

Everything included!
Individual Skate Lesson
1 Individual Skate Lesson 1h 30 mins in duration.

Only one student per teacher.

Totally personalized.

Everything included!
* Subject to availability of groups, once your purchase, contact us to confirm the day of course.
Special Offer for Groups
Skate group lessons. We have special offers for groups, schools, colleges, summer camps, stag parties, team building…
Location
The Escuela Cantabra de Skate is headquartered in the beach of Somo, within the municipality of Ribamontán del Mar, in Cantabria. Skate school is located in first-line of beach, 100 metres from the skate park we are where are our kinds of Skate, longskate and carver.
How to get
Somo is well connected to Santander and is accessible by road, by car or by bus (from Santander bus station), or by ferry, across the Bay of Santander in a beautiful boat trip. The time of transfer from Santander is estimated at 20 minutes approximately.
Get on board and come to Spain to participate in our Kids Surf Skate Camp!!
The kids Surfskate Camp is a program run by Escuela Cantabra de surf in which we combine two exciting sports that are practiced on a table and that are also related by practicing outdoors and having a strong point on creativity: Surf and Skate. 
In  the program, we schedule double sessions in which an expert instructor gives a surf lesson and, after a short break, a skateboarding session. The children thus have a unique opportunity to learn and have fun in the privileged environment of the beach and skate park of Somo, with expert instructors in both disciplines, all the necessary equipment is included and the School's experience in guaranteeing the best attention to your students.
DATES: From June 24 to September 8.
AGE: From 6 years onwards.
2 hours of surfing (10-12am) + 1 hour and a half of skate (12: 30-14pm)
* Half hour of rest.
Minimum of 5 students per group to carry out the activity.
 
PRICE: 40€ per day.
 
Price 5 days = 195€ Per person.
* 1 Professor dedicated exclusively to the group.
Carver, Skate & Longskate Rental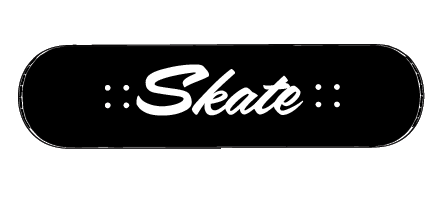 | | |
| --- | --- |
| Time | Price |
| 1 hour | €5 |
| 1/2 day | €10 |
| 1 day | €15 |
| 2 days | €25 |
| 5 days | €50 |
| 7 days | €60 |
Rent of Carver or Longskate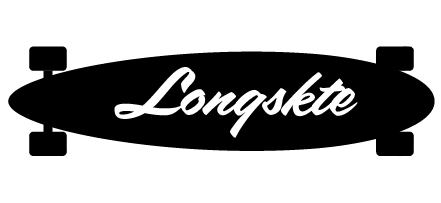 | | |
| --- | --- |
| Time | Price |
| 1 hour | €5 |
| 1/2 day | €10 |
| 1 day | €15 |
| 2 days | €25 |
| 5 days | €50 |
| 7 days | €60 |
Every year, during the Festival Escuela Cantabra de Surf, held the Championship of skateboarding Escuela Cantabra de Skate, at the hands of DC. Many of the best national and international Skaters gather at the Skatepark beach of Somo, which becomes a hive of people with an incredible atmosphere.
The spectacle is assured!
If you want to participate and are willing to give everything to send us your data.
www.escuelacantabradeskate.com
Phone:
+ 34 609 482 823
+ 34 942 510 615
Email:
ecsurf@escuelacantabradesurf.com
Address:
C / Isla de Mouro, 12. 39140 Somo, Ribamontán Al Mar. Cantabria. Spain.
*Privacy Policy
CLÁUSULA PROTECCIÓN DE DATOS PERSONALES
Autorizo expresamente a la entidad ESCUELA CÁNTABRA DE SURF S.L. con domicilio en ISLA DE MOURO Nº 12, 1ºB, 39140, SOMO (CANTABRIA), a la recogida y tratamiento de los datos  de carácter personal de quien firma, o actúa como representante legal, tutor o curador, de alguna persona menor de edad. Así mismo declaro que se me ha informado convenientemente acerca de la tabla que se presenta en relación al derecho recogido en el art. 13 del Reglamento General de Protección de Datos:
RESPONSABLE: ESCUELA CÁNTABRA DE SURF S.L                                                    DERECHOS: Derecho a solicitar el acceso a los datos personales relativos al interesado.
FINALIDAD PREVISTA: Gestión comercial y financiera como cliente.                            Derecho a solicitar su rectificación o supresión. Derecho a solicitar la limitación de su
Gestión y envío de comunicaciones comerciales.                                                 Tratamiento. Derecho a oponerse al tratamiento. Derecho a la portabilidad de los dato
DPO: Conforme al Art. 37 RGPD no es necesaria la figura de DPO                                 CÓMO EJERCITAR SUS DERECHOS: Solicite nuestros formularios para el ejercicio de
LEGITIMACIÓN: Consentimiento del interesado                                                                  derechos en: ISLA DE MOURO Nº 12, 1ºB, 39140, SOMO (CANTABRIA
DESTINATARIOS DE CESIONES DE DATOS: No se cederán datos salvo que
sea necesario para cumplir con la propia prestación solicitada. No se
cederán datos salvo por mandato legal. Asesoría fiscal y contable.
If you want more information download our dossier.