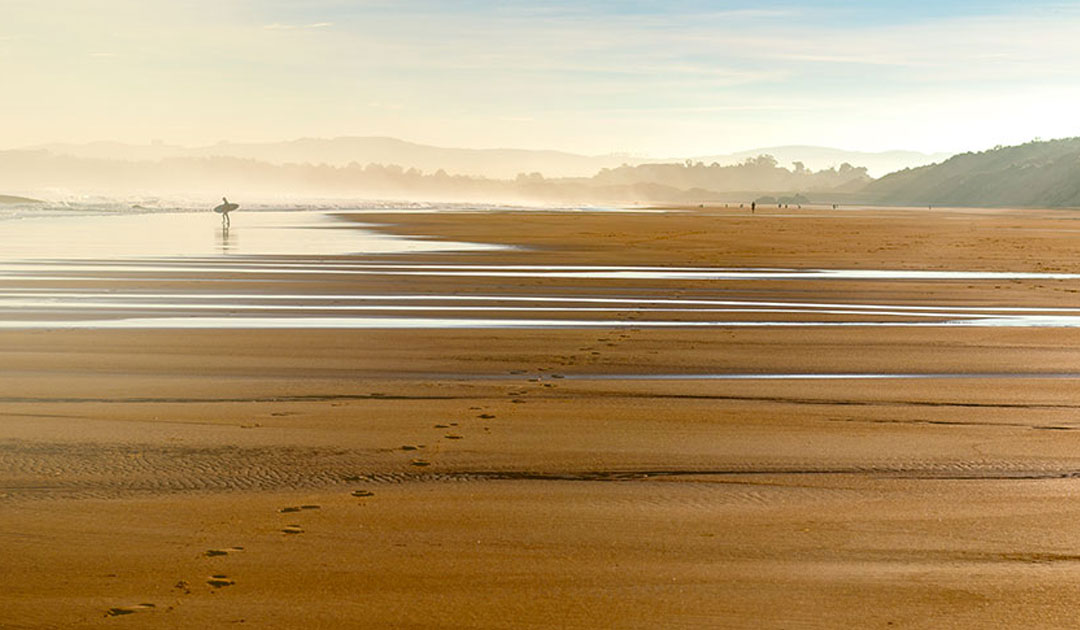 As always, after the long winter months, Escuela Cántabra de Surf reopens its doors for the new season of 2019. From now on we will be open every day to offer you new activities and materials at Somo Beach, with more than 4 km long reaching up to 7km of sandy area to join the beach of Loredo in an area perfectly oriented to the open sea.
You will find us a few meters from the entrance to the beach at the Escuela Cántabra de Surf, the first surf school in Spain and reference of the area.
The school offers surf courses for all ages and levels. We offer surf courses for children, surf courses for adults, private lessons and if you want to go further we also train children and adolescents at a professional level.
In addition, the school has different accommodation options in the town of Somo, for all budgets and needs. From a Surf House where to spend an unforgettable surfer holiday, to a Surf Camp, where surf camps are held for children, as well as girls, with their mythical SurfCamps Roxy and surf camps for adults, or Surf Cabins, with rooms and apartments. So, you know, if you are planning your next surf holidays and want to share experiences, play sports, have a great time and enjoy nature, do not waste any more time and come and surf to the best beach in the Bay of Biscay. The beach of Somo!
We wait for you in the ESCUELA CÁNTABRA DE SURF QUIKSILVER & ROXY
Contact: David "Capi" García.
Tel .: +34 942 51 06 15/609482823
ecsurf@escuelacantabradesurf.com
www.escuelacantabradesurf.com