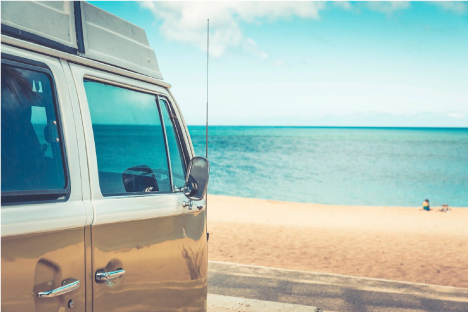 Escape to surfing with Drivy
Today we want to present a platform that will suit you very well for your next Surf Trip. This is Drivy, the leading European car rental platform. It is a perfect alternative to typical car rentals as it has some advantages:
– It is between people, therefore, it is a much closer service, almost VIP. With Drivy, families can rent cars to other families for example, knowing they will have a baby seat included. Or smokers can rent cars for smokers, or if you have a pet, you can rent a car from people who have pets too, or car that allow pets. The deal is personalized because you are talking to a person like you. And this is guai. In addition, without major complications: without queues, being able to have the car in front of your house or near, without having to go to the airport / station of shift … it is almost a rent between neighbors, and above all, the final price is the price Final (without charge of deposits on the credit card).
– It's more transparent. The owner sets the price per day and per kilometer, but beyond that, then there are no extra deposit charges.
– It is more economical: especially in high season, the prices of rentacars soar. With Drivy, prices are marketed by owners, and are never abusive. They can be between 30-50% cheaper, and in times of high demand summer or Easter, the difference is even bigger.
– On-demand: You have cars all over the city, you do not have to go to any parking, office or queuing. You can find a car in the corner of your house.
– You can rent a different car every weekend: Normally if you rent a car in a company, you have a number of cars available, almost always the same models. With Drivy you can rent a different car each weekend, try the one you like the most. You can rent 4×4, convertibles, classic … How many times can you rent a classic in a traditional way, for a getaway, and that is economical? Or a Mini? Or an SLK? The variety is wide 🙂
– It's sustainable consumption: Why put more cars on the road? If the ones we have are stopped, let's use them.
– Create community. Each time you rent a car to someone, then you can rate it, and the owner to you too. The more and better the score, the easier it is to re-rent a car as you come out on the first results. This creates a platform that has the reputation and honest and real valuation of the users themselves, without cheating. Now everyone prefers the advice of someone real, someone like us. We prefer the TripAdvisor reviews of a restaurant, no matter how much the restaurant says it is the best in the world. We need feedback from other people like us.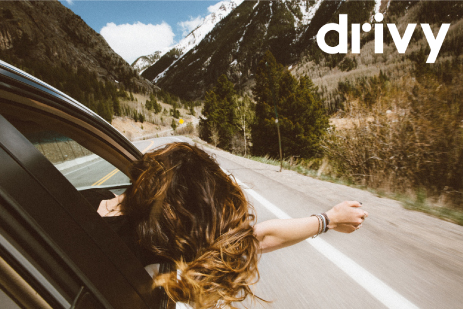 At the Cántabra Surf School we are very much in favor of the collaborative economy and we like the projects that relate to people, in a totally flexible and tranparent way. We also think it's a great idea to share cars that would otherwise be stuck.
For all this, Drivy and the Cantabrian Surf School have joined as partners, and are carrying out communication actions to extend this way of understanding the use of cars and road trips, from our point of view, a way much More sustainable than usual.
How does it work?
It's very simple. Drivy is a platform for people who have a car and do not use it daily, and those who need a vehicle on time, to go on a getaway, vacation, or make moves or moves. The owners make a profile, with the photos of your car, and decide price, conditions, availability calendar, etc. It's like an airbnb but with cars.
When someone wants to rent a car, send a rental application to the cars that fit the most, and the owners can accept or reject. If they accept, the driver pays through the web or the app, and the day of the rent, they remain. When they are, you have to sign a lease, which can be done directly from the mobile, without printing anything, and the rental can start.
Everything is fully insured with Allianz for the owner, so you do not have to worry about anything.
Here is the announcement of Drivy on TV:
If you rent a car in Drivy, you can travel with them to these countries: Andorra, Austria, Belgium, Denmark, Spain, France, Italy, Luxembourg, Monaco, Netherlands, Poland, Portugal, Czech Republic, Slovenia and Switzerland.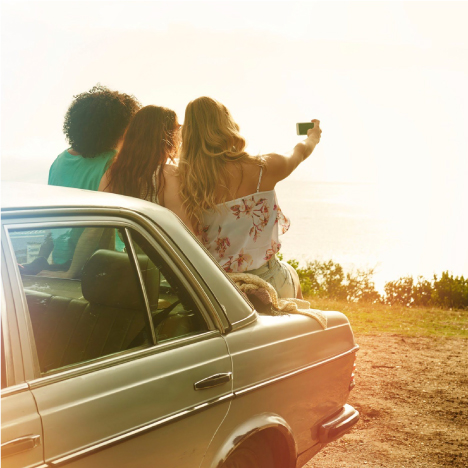 Drivy is a private car rental platform, so it belongs to the "scope" of collaborative economy. Let's say it's the "Airbnb" of cars. In 2010 there was a boom in Europe with which came different platforms, and there are several models, and all are complementary. For example:
BlaBlaCar: it is about sharing the trip and expenses, so you travel with the owner.
Avancar / zipcar: it is about renting a car "type" of a specific fleet, to run errands in the city itself. That same car, you park it, and it can be used by someone else. It is intended for short journeys, not for weekend rentals, holidays or getaways.
Car2go: it's about renting an electric car, paying for minutes, and that car is from a professional fleet, and it's for urban use.
We are all complementary. I can use a Wednesday to make progress in the city, BlaBlaCar if I travel alone and I want to share a trip, or Drivy if I want to have a car, travel "at my mercy" and with my friends or partner, as if it were my car. In fact, with Drivy you can rent a car, and share your trip to the Cantabrian Surf School with BlaBlaCar with that car 🙂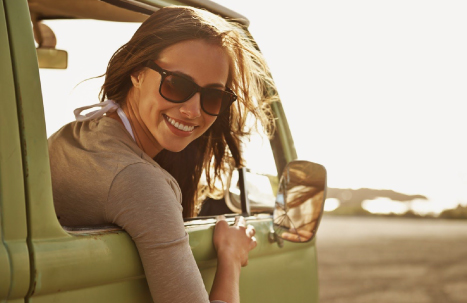 So now you know! If you are planning a surf break, get a car in Drivy and come to surf with the Cantabrian Surf School.
https://www.drivy.es
App: https://www.drivy.es/mobile